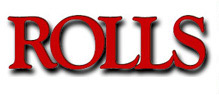 Rolls Mini-mixers
Rolls MX122
Professionell 5-kanalers minimixer
Artikelnummer 9123122
MX122 är en fem-kanalers mixer som kombinerar en mikrofonsignal med fyra stereosignaler.
XLR-mikrofoningången har trimstyrning och omkopplingsbar +12 VDC fantomström tillgänglig.
Enheten är idealisk för musiker som behöver mixa keyboards och ljudmoduler med en enda mikrofon.
1 XLR Mic input with rear panel Trim control, balanced.
4 individual 1/4" Stereo Inputs.
Balanced 1/4" TRS Outputs.
Balance control on each channel (Pan on the Mic channel).
Headphone / Auxiliary Outputs.
+12VDC Phantom Power.
External Power Supply included for low noise operation.